Need legal advice? Call us to speak with a qualified Attorney about your concerns. Our experienced team at The Ottley Law Firm, PC is here to provide you with the support you need. Please note that there may be a $150.00 consultation fee for certain legal matters. Alternatively, you can provide us with more information, and we'll reach out to you. Get TOLF on your side for trusted legal representation in Brooklyn, NY.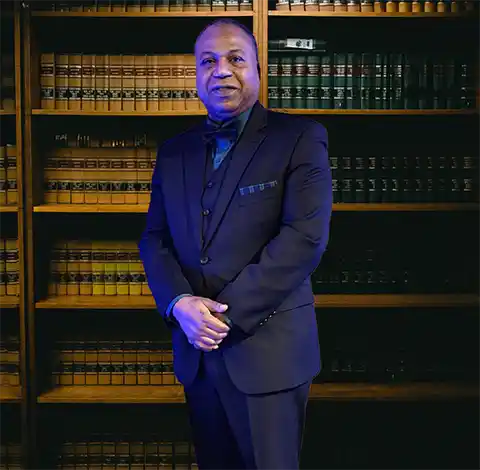 Roland Ottley is the Founding Attorney of The Ottley Law Firm and has been practicing law for over 20 years. He has been named one of the best lawyers in Brooklyn, New York and provides legal support in areas such as Naturalization, Injury Litigation, Landlord Tenant, No Fault Divorce, Consumer Fraud Recourse, and Vaccine Injury. Roland is known for his dedication to his clients, his knowledge of the law, and his ability to achieve successful outcomes in even the most complex cases. He is passionate about helping his clients and fighting for their rights, both in and out of the courtroom.

Roland Ottley is an exceptional attorney. He is honest, kind, and brilliant, with a deep understanding of the law. Communication with him is easy and he goes above and beyond to ensure the best outcome for his clients. Thank you for all you have done, Mr. Ottley, you have made a friend for life. - Sharon Cargill.
Choosing an attorney is a risky decision, but with TOLF, you can feel confident in your choice. Roland Ottley brings a personal touch to each case, treating clients like individuals, not just case numbers. With his combination of compassion and expertise, he has a proven track record of delivering positive results even in tough situations.
All I can say is if you need the best, call Mr. Ottley! I personally live a couple of states away and hired Mr. Ottley to handle some legal problems for me. He did not disappoint. He consistently kept me informed about the progress of my case and handled it efficiently and without stress. I highly recommend him to anyone.