Our law firm has a thorough understanding of the law and a proven track record of success, which allows us to effectively advocate for our clients' rights and interests.
Built on trusted experience and a commitment to confidentiality, our legal team provides exceptional advocacy for clients.
Our clients always come first, and we are committed to providing prompt and reliable support to ensure their needs are met with timely, effective solutions.
The Ottley Law Firm is a highly regarded legal firm with 15+ years of experience. We are known for being dedicated, compassionate, and understanding, with a proven track record of success. Our attorneys are dedicated to helping clients navigate the legal system and achieve the best outcome for their case.
We take a proactive approach to each case and work tirelessly to ensure our clients receive the compensation and justice they deserve. Our attorneys are well-equipped to handle a wide range of legal issues, including Immigration, Injury Litigation, Landlord Tenant, Consumer Fraud Protection, Uncontested Divorce, Vaccine Injury, Personal Injury, and more.
Our team is committed to providing quality legal services and is always available to answer questions and address concerns. With unwavering dedication, we navigate the complex legal landscape, empowering you to overcome challenges and achieve the best outcomes. We value the trust our clients place in us and maintain the highest level of confidentiality in handling sensitive matters.
Choose The Ottley Law Firm and experience the power of passionate representation. Let us stand by your side, guiding you through the legal challenges ahead. We offer exceptional legal services that are responsive to our clients' needs. Our quality legal advisors are dedicated to achieving the best outcome for each case. Contact us to schedule a consultation and let us help you achieve the justice you deserve.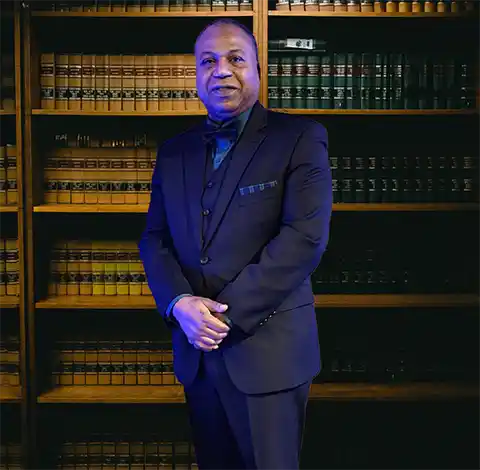 15+
Years of experience, providing legal service to the NYC Area since 2006
#1 Law Firm
Award Winning Best Law Firms in Brooklyn New York 11212
Injury Litigation
Vaccine Injury Compensation Program
Automobile Accidents
Construction Accident
Medical Malpractice
VICP Services
Slip & Fall
Truck Accident
Vaccine Injury Legal Services
Nursing Home Injuries
Birth Injuries
Personal Injury
Spinal Cord Injury
Consumer Fraud
Deceptive Practices
Contractual Agreement
Unconscionable Trade
Consumer Fraud protection
Breach of Contracts
Labor Law Compliance
Racketeering
Consumer Fraud Recourse
Landlord Tenant
Nonpayment Proceedings
Holdover Cases
Summary Eviction
Notice of Petition
Title Claims
Lease Drafting
Non Payment of Rent
Eviction Litigation
Retaliatory Eviction NYC
Landlord Tenant Lawyer
Eviction Litigation Services
Immigration Law
Immigration Visas
Naturalization
Humanitarian Parole
Spousal Support
Green Card Processing
Consular Processing
Deportation Defense
I-601 Waiver
Asylum Legal Assistance
Visa Legal Assistance
Outbound Work Permit
Divorce Lawyer
Collaborative Divorce Representation

Uncontested Divorce

Not Fault Divorce
Divorce Law Legal Services
Legal Separation Services
Action For a Divorce
Divorce Form Filing
East Flatbush – The Heart of Brooklyn New York 
The Ottley Law Firm is conveniently located at 1063 Winthrop St, Brooklyn, NY 11212. Our office is situated in the heart of Brooklyn, allowing us to serve clients throughout the borough and the surrounding areas. We understand the importance of accessibility, which is why we have chosen a central location that is easily reachable for our clients.
Situated in a vibrant and diverse community, our office reflects the dynamic spirit of Brooklyn. We take pride in being part of this thriving legal landscape and providing exceptional legal services to individuals and businesses in the area.
Our office is designed to provide a welcoming and comfortable atmosphere for our clients. We believe that a supportive environment can help ease the stress and anxiety often associated with legal matters. From the moment you step into our office, you can expect to be greeted by a friendly and professional team dedicated to addressing your legal needs.
Whether you are located in Brooklyn or the surrounding neighborhoods, our convenient location allows for easy access to our office. We invite you to visit us for a consultation, where we can discuss your legal concerns and develop a strategy tailored to your specific situation.